More Beautiful for Being Broken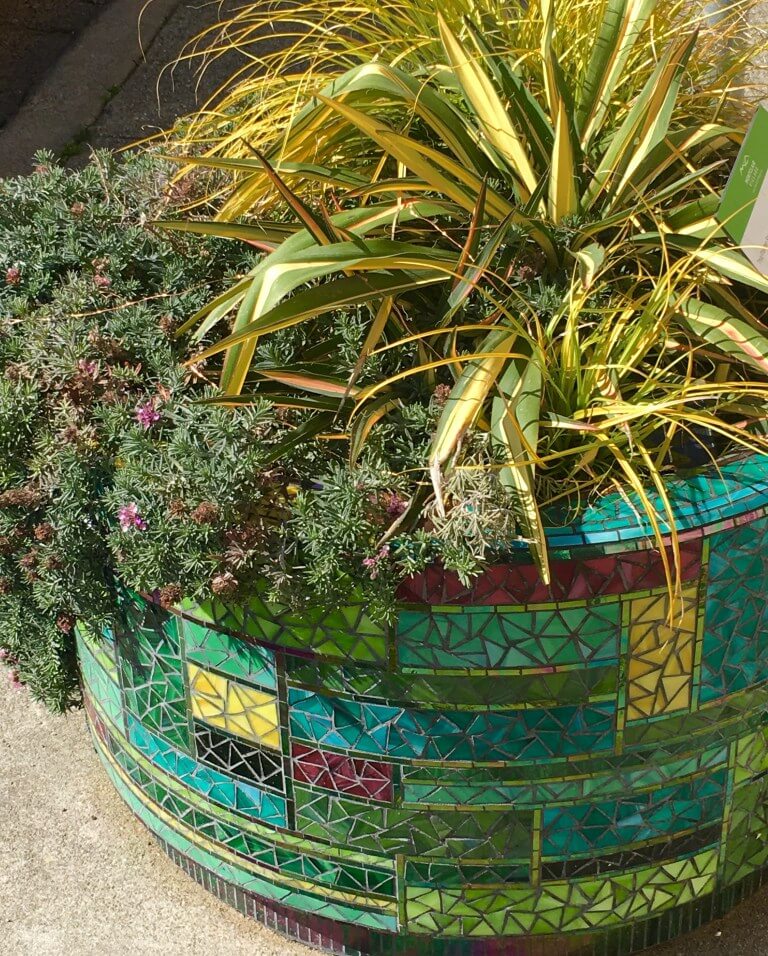 I've had an Idea Explosion this week; (like fireworks where each brilliant display sparks the next, bursting in the sky with sparkle and surprise), thanks to some deep involvement with a mastermind group I recently participated in. I'm not sure what's given me more energy and creativity – that cohesion and support with my peers reminding me of who I am, or the fact that the sun has burst through the relentless clouds and has spectacularly framed the days.
Everything is brighter and more bearable somehow.
Spring has sprung, and with that many ideas. I've had a wonderful optimistic, energized, I-can-do-anything kind of mood and spirit.
One of the many gems of ideas I've had, came in the form of a poem that I wrote this morning for someone who is suffering profoundly. I was trying to offer solace and comfort on this anniversary of terrible trauma she's so courageously faced.
I'd like to share it with you and offer some support to you, in the event you are struggling with loss, and not felt spring's sprung for you, or haven't had the delightful experience of a community that believes in you and your ideas:
Oh Beautiful Woman with Heart
Broken into a million pieces.
Slowly picking up the shards of life,
Rich with memory, and full of grace.
Sometimes cherishing; sometimes raging
At the ever-present and bittersweet heartbreak.
Tears of sorrow healing what has been shattered…
And like Kintsugi, mending with care of gold,
Becoming more beautiful for having been broken…
(Isn't that beautiful? : Kintsugi, known as golden joinery or golden repair, is the Japanese art of repairing broken pottery with lacquer dusted or mixed with powdered gold, silver, or platinum. It's treating breakage and repair as part of the history of an object rather than something to disguise or throw away. It's an embracing of the flawed or imperfect or broken. The scars and cracks are as important as the whole. Once it's repaired, and even in the repair process itself, it's a new work of art, not blemished in any way.)
…And ready to be present in this next part of life, however, that might be.
May your own breakage and repair, your hurts and healing, your wounds and mending, be graced with the dusting of golden care, the warmth of community, and the gentle kisses of spring.
I'd love to hear from you. What's the gold dust in your life that helps to smooth life's jagged edges? Just hit reply and share your thoughts.
If you or someone you love is having a hard time picking up all the pieces from loss, grief, devastation, please contact me for a therapy appointment.
For more ideas on how to bring more calm and less worry into your life, click here for a free email course on Mindfulness.